Tim McMurry is a native of Washington state and is a graduate of Washington State University with a degree in Economics. Raised on a thoroughbred farm and the son of a nationally recognized bloodstock agent, Tim moved to Kentucky in the spring of 1986 and was employed by Darby Dan Farm from 1994 to 2001 as the stallion director and in-house bloodstock agent.
Joining up the team of successful owner Stan Fulton in 2001, Tim managed the racing stable including the purchase of all the racing prospects. When the stable dispersed in 2006 he supervised the dispersal of the stable, including the private sales of the stallion prospects.
In 2008, Tim joined Lane's End Farm where he was their in-house bloodstock agent for three years before returning to doing independent bloodstock work as Fleetwood Bloodstock.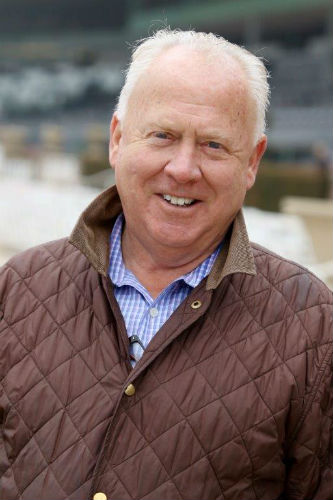 Why Choose Fleetwood Bloodstock
Honest
We always put the client first. If we don't find a horse to purchase that fits exactly what you're looking for or can't find the right deal for you when selling your stock, we'll recommend what is best for you – not our pocketbook.
Years of Experience
Fleetwood Bloodstock's Tim McMurry has been in the business for over 40 years in every role from working at the track to major stud farms. This experience works to your advantage with Tim knowing exactly what is needed to find you a winner.
A Successful Track Record
Tim's years in the industry have seen his clients have massive successes on the track and in the sales ring. His consultaltions have led to clients' buying and mating decisions that have resulted in Champion Fleet Indian, multiple Kentucky Derby entrants, and Grade 1 winners.
At Every Major Sale
You don't have to worry about missing out on horses with Tim attending every major sale throughout the United States. Not only has he purchased impressive racehorses such as Fleet Indian and A.P. Warrior but he's also purchased the dams of top racehorses such as the dam of Separationofpowers, Uncle Lino, and Hawkish.